The Wind in the Trees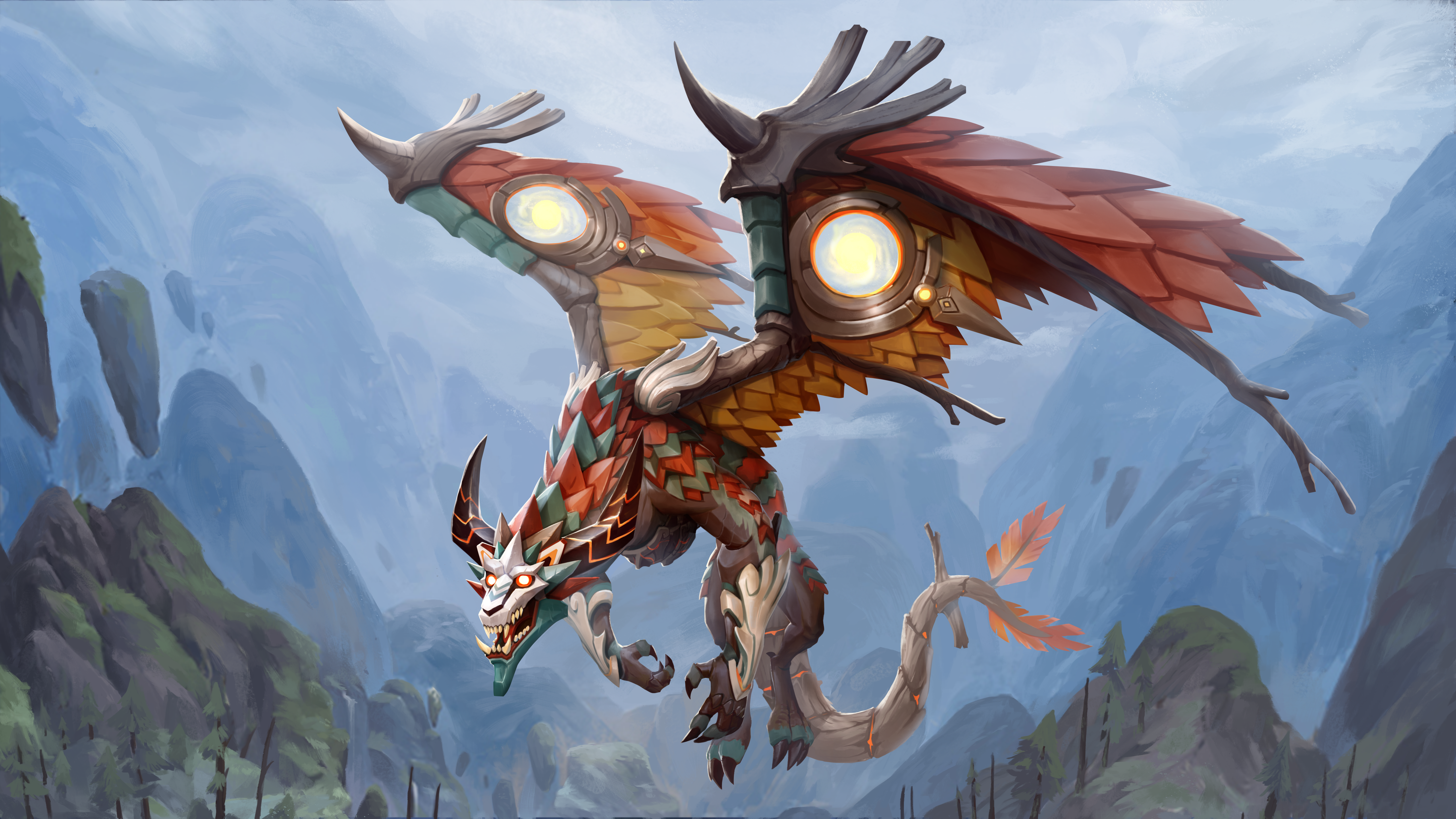 Unworked materials hold infinite potential.
Before we get started, read this post on the War Dragons Forums to learn more about how to Breed Artisan Tier dragons.
Charpent, Quilleth, Washi and Narmak released at a cost of 1,875 Egg Fragments per Dragon. Each Dragon is able to be incubated at incubator Level 19 and Player Level 520. Tier 19 Dragons can be maxed out as Legendary at Dragon Level 40, Dragons Den Level 145, and player Level 535.
Note: the numbers above are for the Legendary evolution form of the dragon. We will release the Mythic evolution numbers later.
"Poor Charpent, for what are you meant?" the children of the Twilight Woodlands lamented in song. Charpent was born a pitiful dragon without wings or power, and small in size. Charpent wasn't long for the natural world before an artisan woodworker took pity on the runt. The woodworker crafted a magnificent birch armor for Charpent to protect it from larger dragons and other predators. Charpent finally grew. Not only had Charpent grown physically powerful, but magical. The woodworker fit Charpent's shingled wings with magic sinks, allowing Charpent to finally take his place in the sky.
Wind Warrior
Spells
RAW STOCK - Passive | Yellow
Increase base breath damage by (300)% and breath speed to (300)
ROOT CALLER - Active | White | 1 Rage | 8s Cooldown
Freezes all nearby towers for (4) seconds and damages them for (8)% of dragon's modified HP and causes them to take (50)% increased damage.
BIRCH BARRIER - Active | Blue | 0 Rage | 5s Cooldown
Dragon becomes immune to all incoming damage for (3.5) seconds. Birch Barrier blocks Mage Tower's supershot rage drain/freeze effect.
WINDS OF THE NORTH - Active | Blue | 1 Rage | 4s Cooldown
Dragon's breath attack deals (125)% increased damage and freezes towers for (1) seconds.
Design Intent
Charpent is a Wind Warrior with a unique and powerful passive. Through harnessing the unbridled energy in natural materials, Charpent gained access to its passive, Raw Stock. Raw stock grants Charpent's flamethrower breath attack increased damage and speed at all times. When attacking, Charpent relies heavily on Root Caller to deal damage to all nearby buildings and disable them with grasping vines. While the buildings are frozen, Charpent can use its powerful flamethrower to burn down key targets.
Charpent wants to focus specifically on Blue Mage towers during this time. Once those are out of the way, it will unlock its last two powerful spells: Winds of the North and Birch Barrier. Winds of the North further increases the power of Charpent's flamethrower breath, causing it to freeze any tower damaged by its breath for the duration. Birch Barrier is the main defense of the dragon, completely negaing all damage from towers and supershots while it's active.
With careful target selection and good use of its offenses and Birch Barrier, Charpent will be a natural force to be reckoned with.