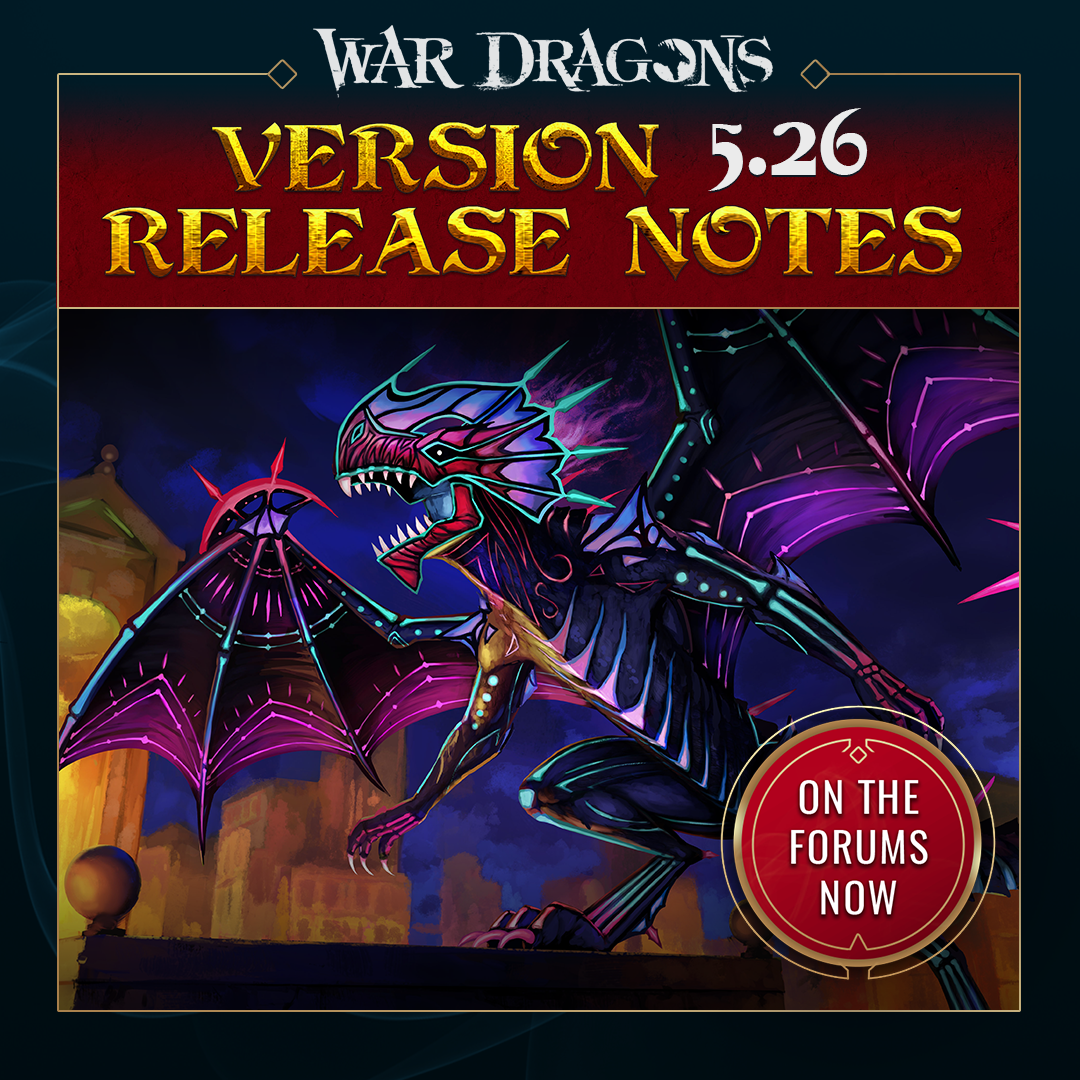 GENERAL
Added Perch Resistances (formerly Mega Perches) to the game, keep an eye out for more details on the War Dragons blog (later this month).
We made it more clear to see which guilds are auto-accept and which guilds required applications.
In order to support players with multiple Crystal Howitzers, we made some changes to Building Restrictions to allow for greater base design flexibility.
BUG FIXES
General
A mysterious Special Quest tab appeared for some users when all avatar portraits were unlocked. We solved the mystery and now it won't appear anymore.
The Loading Screen was AWOL sometimes when users would enter the World Map after performing an Atlas attack; instead of a loading screen users saw a black screen. We found that pesky Loading Screen and made it get back to its job!
The wrong pop up would… pop up… when players would make an in-app purchase in Atlas. We asked it nicely to stop.
Spells
Lockjaw's Iron Wind is now working as expected.
Naja Protector's Resolve is now working as expected.
Sunscorch Dragons were having a hard time Autobattling, their attacks wouldn't trigger. But we sent them to school and now they can Autobattle with the best of 'em.
USER INTERFACE
General
Sometimes when Ruby Requirements were met, the UI wouldn't indicate that you had enough to make the purchase, we fixed that!
Players would receive a random warning when they'd try to join a battle via the Join Battle banner. We let Chunk eat that warning, and now it's gone.
We fixed a pesky overlapping situation in which a Spell icon would overlap with the Battle Chat bar when users applied consumables during battle.
Arabic speakers noticed that when switched to Arabic, text overlapped the Instant Breed UI due to a text misalignment. We took that text to the chiropractor and now it's as good as new. Maybe better!
Sometimes the new Rider Screen caused the interface to get a little funky when the side panel was collapsed, we made it less funky but way more GrOoVy!
Sometimes after purchasing Dragon Value Packs, players would see a dragon silhouette in detail popups and lineage menus. We've given the dragons their light back!