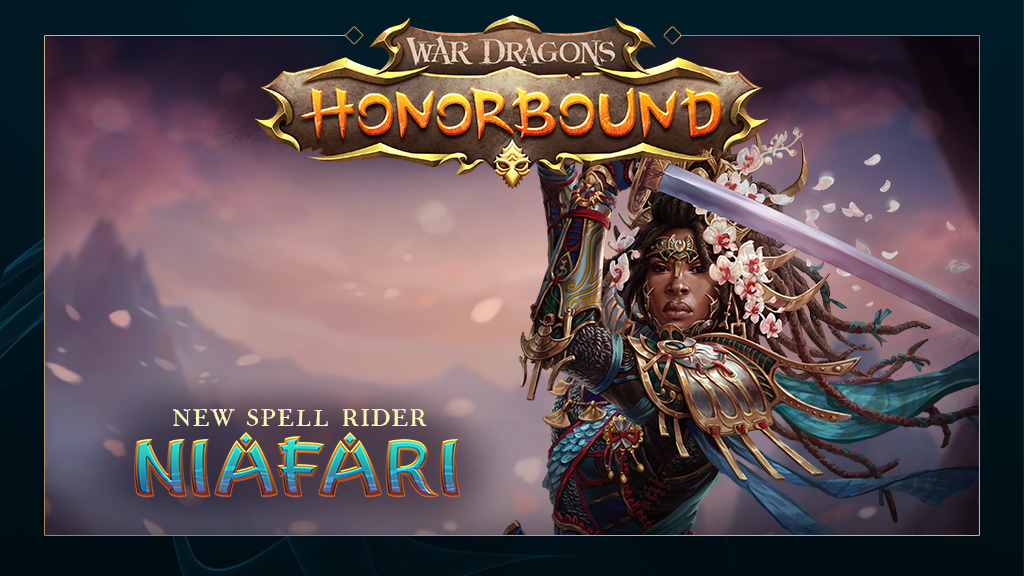 The Honorbound season's Spell Rider, Niafari, has arrived along with her signature spell, Mortal Finesse!
Mortal Finesse - (White Spell; Rage Cost: 2; Duration: 2s; Cooldown: 3s; Max Usage: 3) - Dragon gains (40)% increased damage. Dragon heals for (5)% of maximum HP per tower destroyed while buff is active. Rage regeneration is increased by 10%. Can be used 3 times.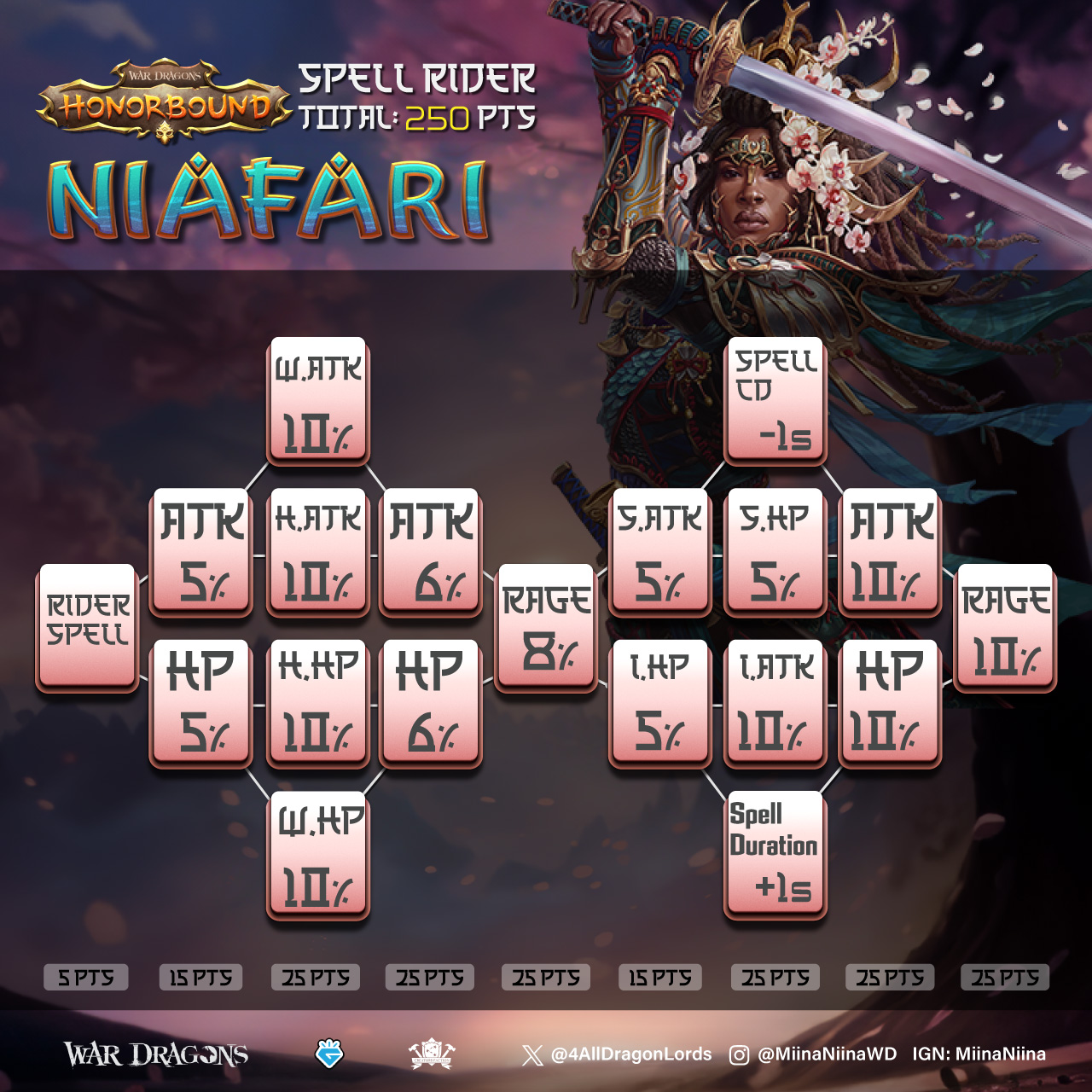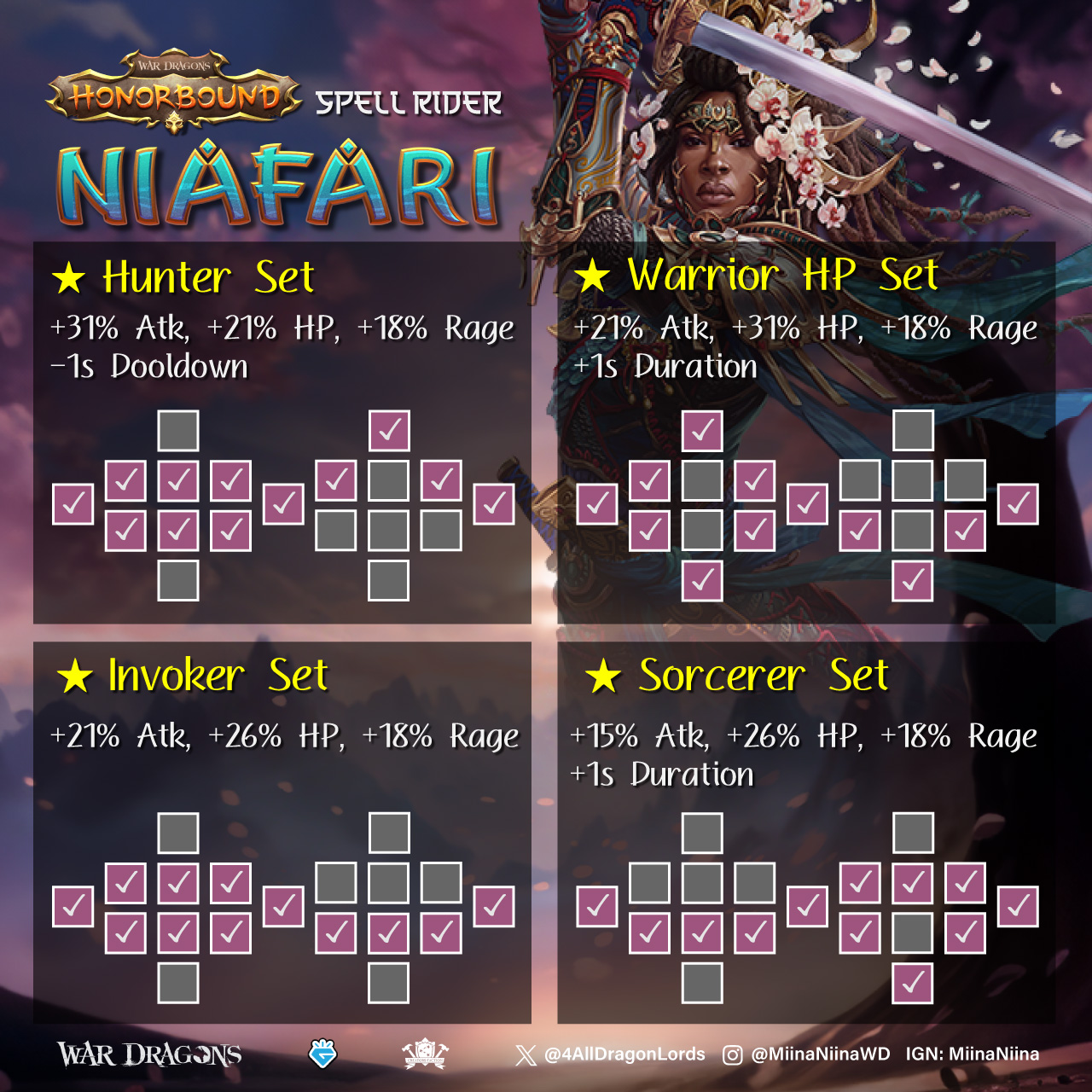 Shoutout to MiinaNiina for the awesome work on the infographics above!