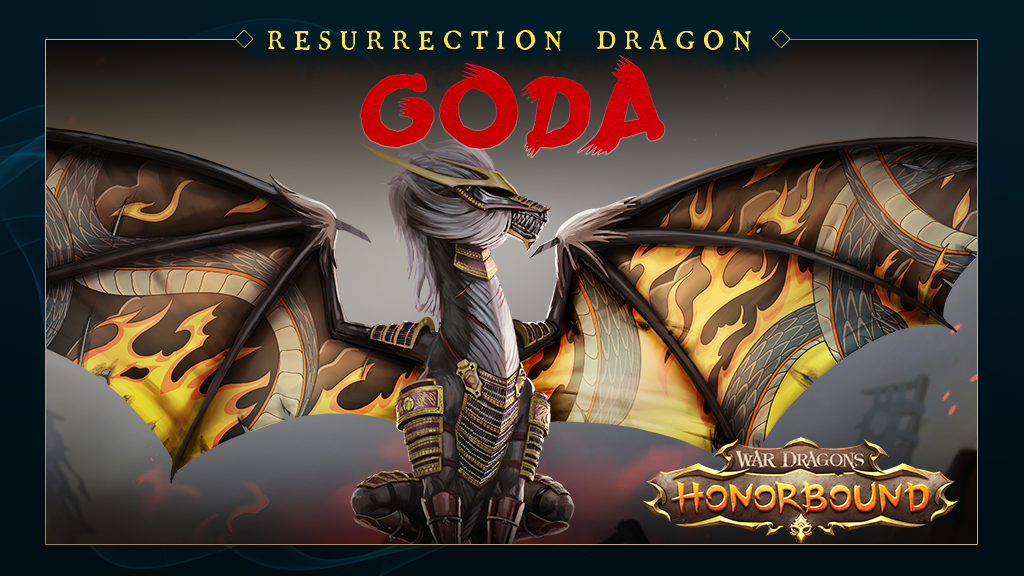 Dragon Lords,
The Honorbound Resurrection branch will contain the initial Dragon Egg at the Orange Tier, and then Evolution Stones from Orange to Fallen Majesty Tier.
If you already have Goda or do not need a particular Stone, you will be rewarded with an alternative prize instead.
The branch will cost 39k sigils, and contain 6 season keys.
Spells
ERUPTION - Active | Red | 2 Rage
Deals (15)% Dragon HP to nearby buildings. Restores (50)% of dragon's modified HP and dragon becomes invincible for (3) seconds. Invincible blocks Mage Tower's supershot rage drain/freeze effect. Cooldown: (12) seconds.
RISING TEMPER - Passive | Yellow
Passive: Dragon has (100)% increased breath damage
AEGIS OF FAITH - Active | White | 1 Rage
Dragon becomes invincible to tower damage for duration and blocks Mage tower supershots. Dragon is immune to the speed up effects of the Orrery tower. Duration: (3) seconds; Cooldown: (3) seconds.
ELEMENTAL RESIST - Passive | Yellow
Reduce damage taken from All Elemental Towers by (50)%. Elemental attacks include Elemental Flaks, Lightning towers, Storm towers, the Crystal Howitzer, the Drakul Pylon, as well as Ice and Fire turrets.