Spiked Fiend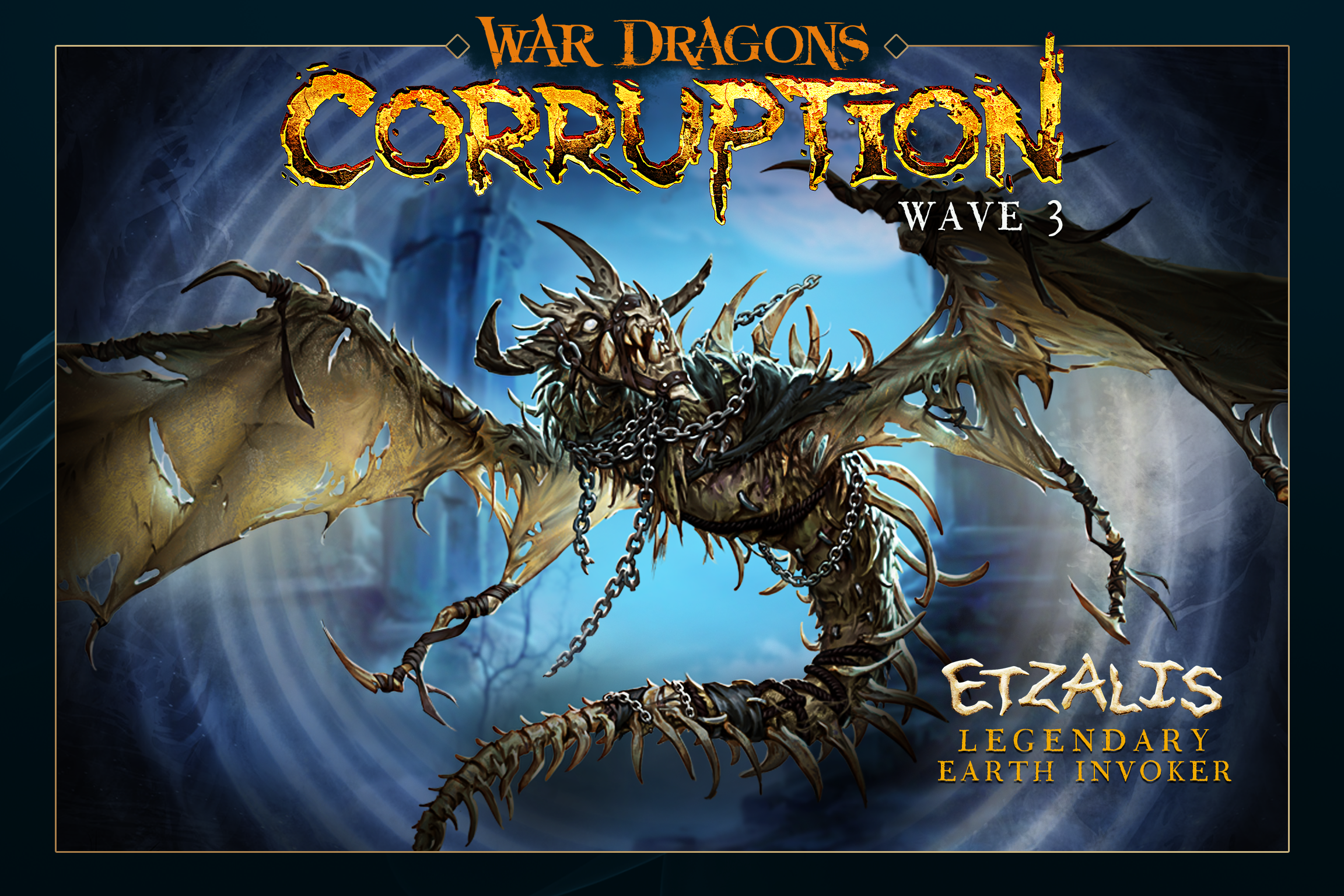 Hypnotizes its victims to submit to the void.
Legendary Earth Invoker
Spells
● INVOKE: PARALYZING VENOM - Passive | Yellow | 0 Rage
Deals (25) times the dragon's attack power in damage to towers in the target area and heals for (15)% of the dragon's modified max HP.
● BONE GRATING - Active | White | 1 Rage
Damages all towers within range for (6)% of dragon's HP and freezes them for (1) second. Damaged towers take (20%) increased damage. Duration: 1s, Cooldown: 4s.
● SPINE SPLINTERS - Active | Red | 1 Rage
Fires (10) projectiles at up to (5) nearby random towers, each dealing (5)% of the dragon's modified HP as damage. Duration: N/A, Cooldown: 3s.
● SHADOW VEIL - Active | White | 1 Rage
Cloaks for duration. Slows dragon by (50)%. Increases rage regeneration speed by (150)%. Can use spells without breaking cloak. Duration: 3s, Cooldown: 3s.
Runes and Glyphs

Design Intent and Strategy:
Etzalis was a dragon that was never known for being particularly strong or intimidating. It grew weary of the years it had spent locked and forgotten in the dens of dragon lords. When the first rifts to the void appeared, Etzalis sought them out, and quickly accepted the curse. Now, twisted almost beyond recognition, Etzalis rises with new might, and fights for the void.
Etzalis' new invoke spell is Invoke: Paralyzing Venom, which deals heavy damage to towers and heals it when cast. Its second spell, Bone Grating, utilizes the sound of its many spinal bones creaking and scraping to damage and freeze all nearby towers. Etzalis can also fire its spines at a target tower by casting Spine Splinters, which deals multiple strikes of damage against a randomly chosen tower within range.
Finally, for defense it has both Adaptive Flak Resist and Shadow Veil. When Shadow Veil is used, Etzalis will cloak, slow, and gain greatly increased rage regeneration. Carefully alternate between Bone Grating and Shadow Veil to ensure you're always protected against key targets in battle. Master Etzalis' new might to strike your enemies with the full force of the void!