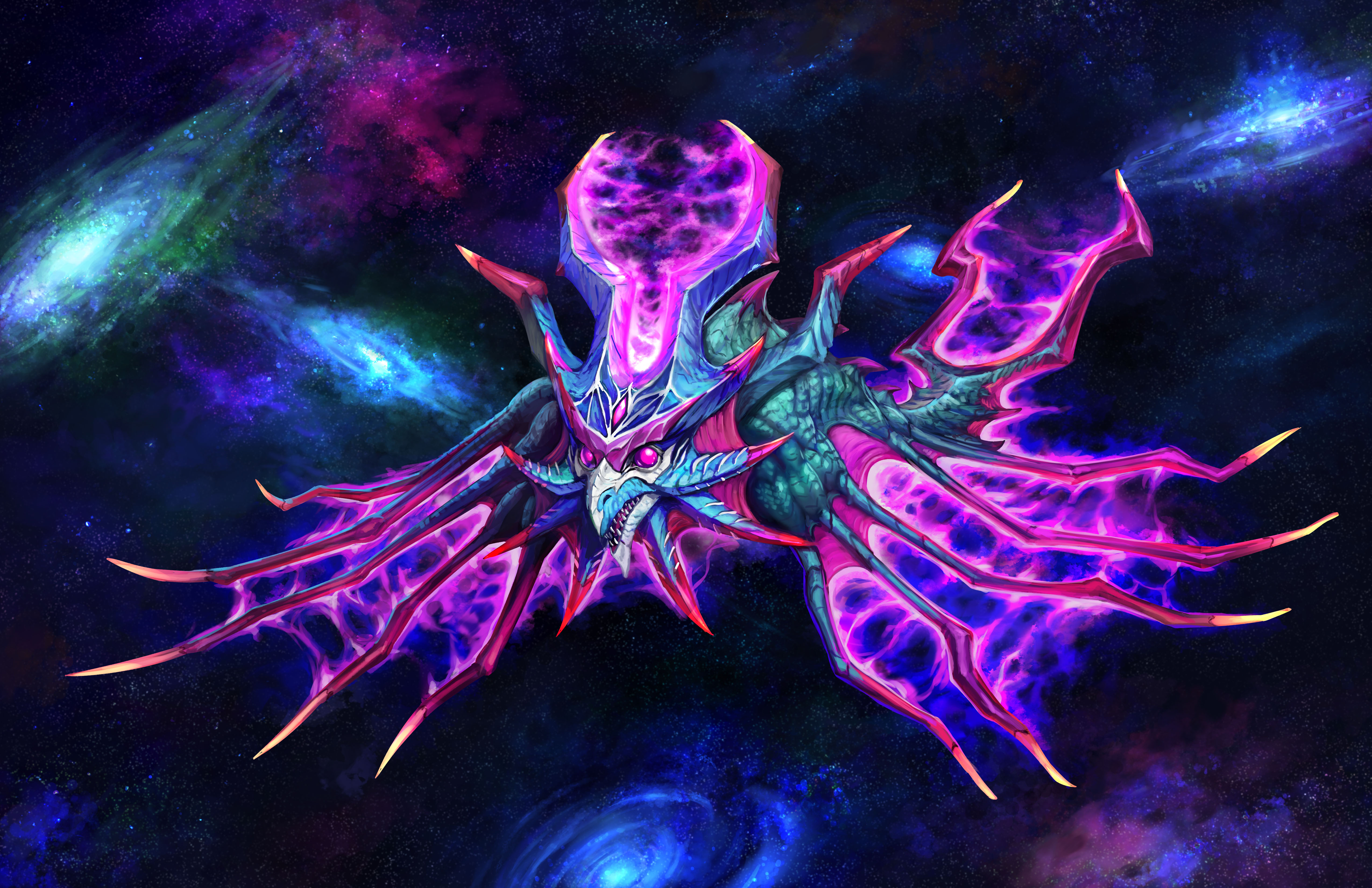 Hey everyone!
Today I'd like to talk about some changes we're making to how you all engage with Festive dragons (the last dragon released every season). Note that the changes I talk about today began last fall in the Souldance season, but we're solidifying those changes with Nebulon's release for the current Eclipse season. I'll be breaking down how you can get Nebulon and other future Festive dragons, how these dragons will interact with the game going forward, as well as why we're making these changes.
As some of you saw with last season's Hueso, Nebulon can be obtained and evolved by collecting Nebulon shards. The instant you obtain the first shard for a specific Festive dragon, you'll automatically be given that dragon's egg to incubate. As you level the dragon up, you'll be prompted to spend Nebulon shards to evolve the dragon in place of the usual evolution stones. Like Hueso, Nebulon will have a shorter season branch in which you can obtain enough shards to evolve the dragon to Obsidian tier, plus a repeatable end node to obtain Draconic chests and evolve the dragon further. However, should you choose to not pursue Nebulon's branch this season, you'll still be able to obtain and evolve the dragon at a later date by opening Draconic Chests. Once a Festive dragon is released, that dragon's respective shards will be added to the Draconic Chest drop pool, while shards for existing Festive dragons will remain in the pool but at a reduced drop rate. Opening the chests will provide you with random shards for all past Festive dragons, from Hueso onward. As a small note, you cannot get duplicate shards for dragons who you have enough shards to max their evolution for. This means that, if it costs 588 fragments to max out Nebulon at Verdant, you won't receive any Nebulon shards beyond the 588th.
Since these Festive dragons are now obtainable after the season in which they launched, their power scaling needs to be different from your typical season dragon. Whereas normal seasonal legendaries and mythics have a clearly defined evolution cap that we don't adjust, Festive dragons will have their maximum evolution tier (and total number of levels) increased with each new season. This means that more Draconic Shards will be required to evolve the dragon beyond their original power cap, but these dragons can continue to grow and be useful beyond their initial release. Another note on duplicate shards: once a Festive dragon's evolution cap has been increased, you will resume receiving that dragon's shards, even if at some point you had the maximum amount of shards for that dragon, and were being protected from duplicates.
Now that I've explained the "how" and "what," I'd like to get into the "why." The idea of permanent seasons dragons is quite new for War Dragons, and this is not a change we make lightly. That said, there are a few notable reasons we chose this path. For starters, not many of you expressed excitement about Festive dragons. The idea of Festives began with Anuba (gosh I feel old saying that), where we had a fun event that scaled the dragon's power based on community participation! From then, we settled on the idea that Festive dragons would have more fun/out-of-the-box designs, from either a gameplay or art perspective. That strategy brought us some adorable dragons like Axi, and some cool mechanical concepts like Skoll and Hati, and Kathool. However, despite these dragons being fun to look at and fly, they weren't seeing much adoption. Festive dragons were ultimately normal legendaries, but they released quite late in the season. Many of you had already obtained one or more legendaries already, pursuing the discount dragon and perhaps a promising legendary in wave 1 or wave 2. Furthermore, when we switched to the season key structure, the Festive branch didn't provide season keys for a long time, and that definitely diminished the desire to adopt a new Festive friend. I should probably get back on topic rather than drifting down memory lane, but hopefully I made my point about the inconsistency that is the Festive dragon concept. We're looking to do away with that inconsistency and present a new and interesting take on seasonal legendary dragons. The new Festive dragons should feel distinct from their limited-time counterparts and provide an opportunity to safely invest time, practice, and resources into a fun dragon that will follow you to the future of War Dragons.
Thank you all for tuning in, and I look forward to discussing the future of Festive dragons with all of you on the forums!
Regards,
PGLawson