Primarchs General Information
What are Primarchs?
Primarchs are the combat units in Atlas.
How do I summon Primarchs?
Each Primarch type needs to be researched first in the Primarch Tech Tree. Once you've researched it, a Check Mark will indicate that it's eligible for summoning. Keep in mind that the Tech Tree is like a "spellbook"–you will need to summon a Primarch anew after researching a higher level Primarch to gain the benefits of the new increased stats.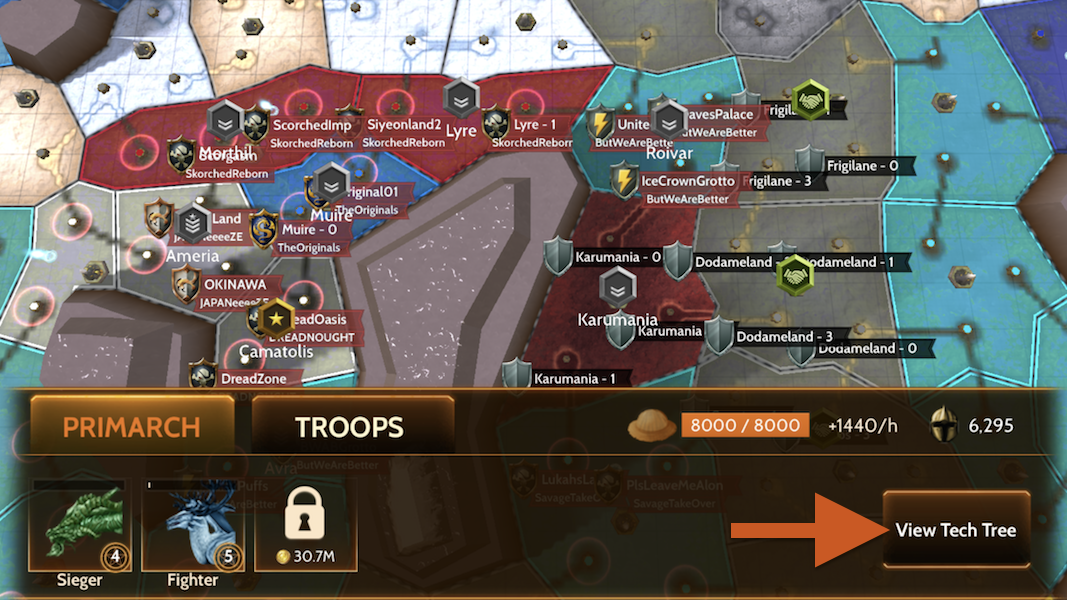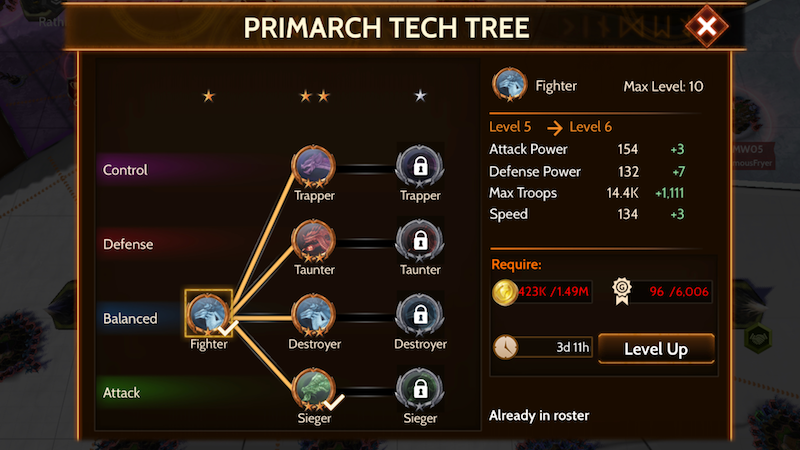 Primarch Rules
What kinds of Primarchs can be summoned?
Only one Primarch of each type and Tier can be summoned at a time, so you cannot have two Bronze☆☆ Siegers at the same time, for example, but you can have a Bronze ☆☆ Sieger and a Silver ☆ Sieger out at the same time.
What happens when my Primarch's troops are wiped out/defeated?
A Primarch can only exist on the map when it has at least one Troop in its army–any Primarch with 0 Troops is wiped out and disappears/banished.
Where are Primarchs summoned at?
Primarchs are summoned at whatever castle is set to their Home.
Can my Primarchs be attacked while being summoned?
Primarchs being summoned are still vulnerable to attack. Make sure your Home is safe from enemy Primarchs, or set it your Home to a Neutral region before summoning a new one.
Available Primarchs
What are the available Primarchs to research?
Each Primarch belongs to a tier, with more powerful ones to be added in later updates. Currently, these Primarchs can be researched: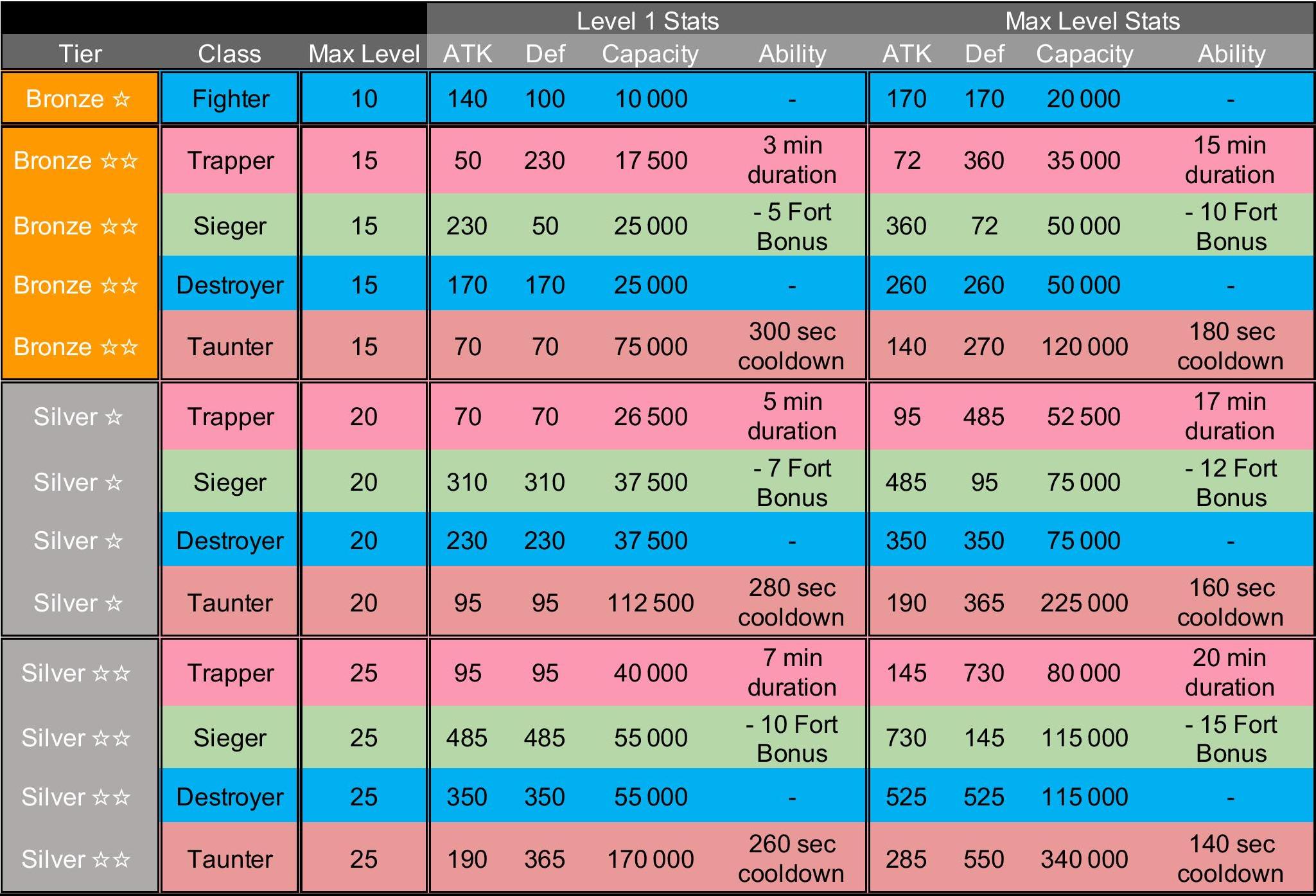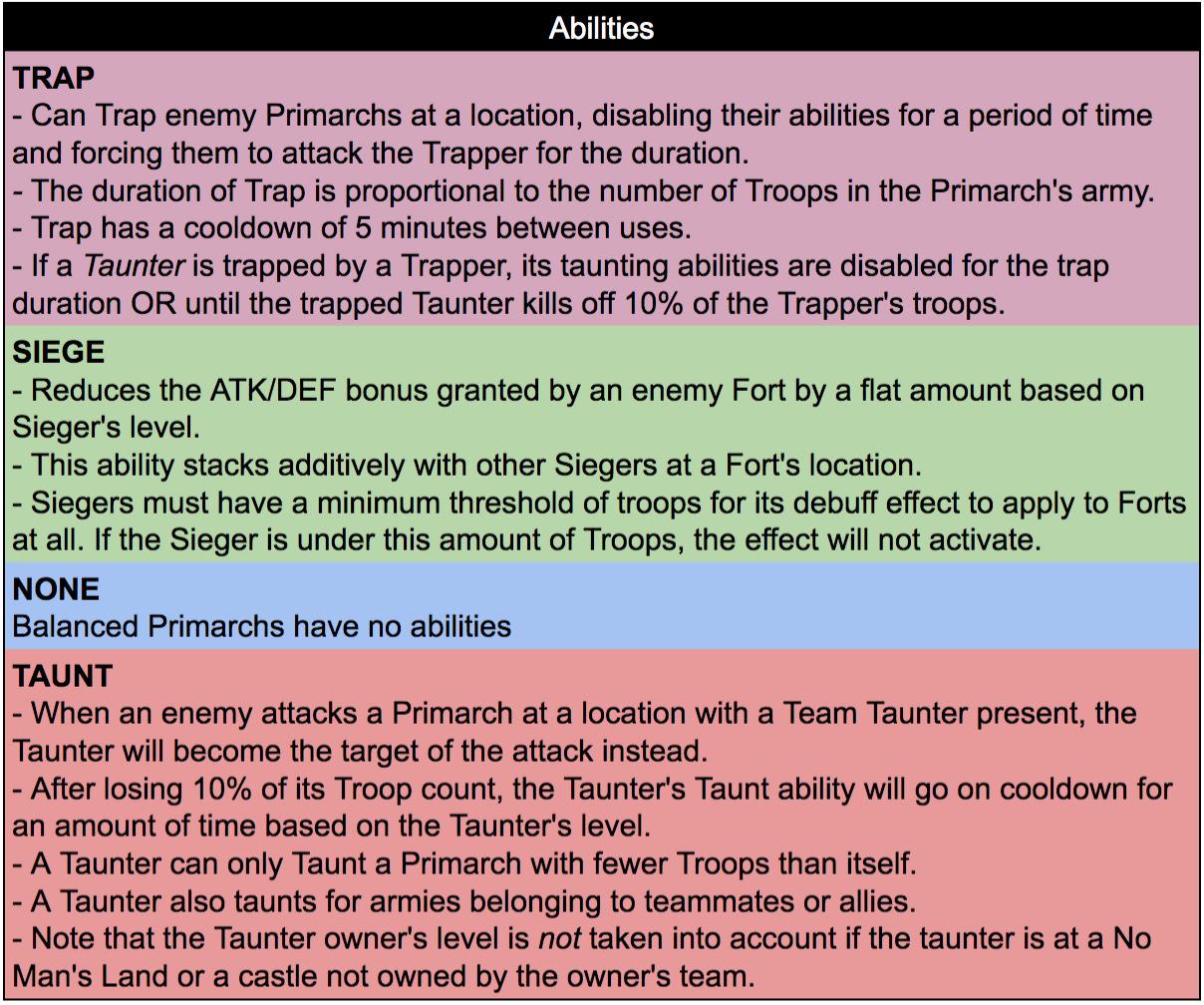 The minimum threshold of troops for Siegers has been removed - so a Sieger with 1 troop, 2 troops, or 100k troops will debuff equally well.
Essential functions are not blocked by enemy primarchs if that primarch does not meet the minimum troop requirement of 5000.
Essential functions include:
Primarch summoning
Troop transfer to primarch from barracks
Direct troop loading to primarch
Transferring a castle to an allied team